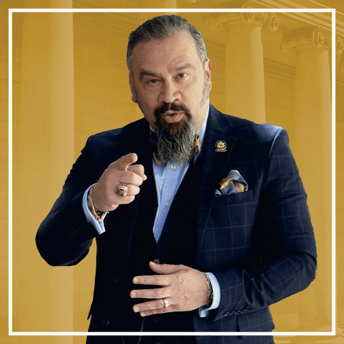 Dr. E.R. Báez Founding Attorney
Bio
Dr. E.R. Báez was born in the Puerto Rican town of Ponce. He was admitted to the Texas Bar in 2005. Apart from being a criminal lawyer, Dr. Báez enjoys guiding individuals and families, while believing that everything is possible with God. He is married and has four children and two grandchildren. 
E.R. Báez is the only defense attorney at The Law Office of E.R. Báez. He served his country as a Senior Drill Sergeant in the United States Army before becoming a respected criminal attorney in the San Antonio, TX area. He was assigned to the 1/501st Airborne Infantry Unit during his service. Dr. Báez's military discipline, training, and experience have greatly contributed to his current position as a formidable criminal attorney.  In other words, you can put great confidence in trusting our criminal lawyer since he is uniquely qualified to handle criminal law cases or cases that may be too tough for other criminal lawyers to handle.
E.R. Báez, MDiv, JD, Ph.D. has opened his law offices, in an effort to offer more concentrated services where he can be of most help to the community. As a criminal lawyer, Dr. Báez has a great passion for helping those in need of legal protection. He travels throughout Texas defending those that cannot protect themselves. He handles murder cases, drug cases, DWI cases, DUI cases, assault and abuse cases, white-collar cases, gang-related cases, fraud cases, prostitution cases, parole cases, misdemeanors, post-conviction relief, writs, and other criminal cases in both state and the federal levels.
San Antonio Criminal Defense Lawyers Association

Texas Criminal Defense Lawyers Association

National Association of Criminal Defense Lawyers