Experienced Prostitution Lawyer in San Antonio
Representing the wrongfully accused throughout Texas
Prostitution Lawyer Serving San Antonio and Texas
When facing a prostitution charge in San Antonio, Texas, then turn to Dr. Báez's for legal help. At The Law Office of Dr. E.R. Báez, P.C., our prostitution lawyer has extensive experience defending people accused of prostitution or promoting prostitution.
Our uniquely qualified prostitution lawyer is among the most well-respected prostitution attorneys in San Antonio. In addition, the Law Office of Dr. E.R. Báez, P.C.'s prostitution lawyer has experience in dealing with prostitution in the community and throughout Texas. You can also rest assured that our prostitution defense attorney will work hard to achieve the most favorable outcome for your case.
Prostitution Lawyer & Solicitation Lawyer Serving Texas
Tough Sex Crimes Defense That Gets Favorable Results
Are you looking for reputable prostitution attorneys in San Antonio after being arrested for prostitution or solicitation charges in San Antonio?
Do you want to consult with one of the most experienced and trusted prostitution attorneys in San Antonio about how to better protect yourself from prostitution entrapment or prostitution enterprise?
If it is the case for you, then time is of the essence. Contact the prostitution lawyer/solicitation lawyer at The Law Office of Dr. E.R. Báez, P.C.. Our sex crimes defense attorney has extensive experience fighting these types of criminal offenses in the San Antonio Community and throughout Texas.
Allow one of the most competent San Antonio prostitution attorneys to aggressively represent you in and out of court after helping you understand the charges against you and discuss your legal options during the consultation.
Our Prostitution Lawyer Handles All Prostitution Crimes In San Antonio, Texas
Many offenses in Texas carry harsh penalties, including being a prostitute (paid for sexual contact), a "John" (the person paying for the act), and a "pimp" (the person who facilitates it). Due to the nature of these transactions, law enforcement officers frequently find it difficult to investigate sex workers or those seeking their services.
Undercover sting operations allow officers to make arrests more quickly and enable law enforcement officers to pose as prostitutes or "Johns" to create a crime that is easier to prosecute. It is more challenging to investigate major prostitution rings and those involved in organized criminal prostitution activity. Law enforcement officers, on the other hand, may be able to infiltrate "massage parlors" that are also brothels.
In Texas, they are classified as felonies or misdemeanors. Prostitutes are people who are paid for sexual intercourse or other forms of sexual activity. Hiring a prostitute to perform sex acts in exchange for payment is a misdemeanor. A person convicted of prostitution for the third time faces harsh prison terms. If you are under the protection of an experienced prostitution attorney, such as one at The Law Office of Dr. E.R. Báez, P.C., you can be confident that your rights will be defended. Dr. E.R. Báez is among one of the most skilled and reliable prostitution attorneys you can find in San Antonio, TX.
The charge applies to anyone who, other than the prostitute, makes money or property from prostitution. This is a misdemeanor of the first degree that will be on your record for the rest of your life unless you have a formidable sex crimes defense from an attorney solicitation. Do not jeopardize your reputation and contact our law firm's solicitation lawyer, Dr. E.R. Báez, as soon as possible.
"Aggravated Promotion of Prostitution" is also something our solicitation lawyer at The Law Office of Dr. E.R. Báez, P.C. can help you out with. The word "Pimping" in Texas law is defined as knowingly owning, investing in, financing, controlling, supervising, or managing a prostitution business with two or more prostitutes. If convicted, one count of this offense can result in prison and a hefty fine. If you are accused of pimping or aggravated promotion of prostitution, our solicitation lawyer is always ready to help.
Have Questions?
We Have Answers!
"How do I find a recently arrested person in San Antonio?"

Finding out where someone went after they were arrested can be difficult, and you may have to access websites online or make several phone calls. However, it can be a good start to visit the Magistrate's Office Search Website to find information or call the Magistrate's Office at 210-335-6111. If you have the inmate's SID or System Identification Number you may call Central Filing (Misdemeanor Records) at 210-335-2238 or contact Felony Records' District Clerk at 210-335-2591.

"Can I represent myself in a San Antonio criminal case trial?"

San Antonio law allows you to represent yourself before the court under certain criteria. However, we highly advise against it. Do not risk your future! You need a criminal defense attorney who can protect your legal rights and has the necessary experience in providing an exceptional defense strategy on your behalf. Call our criminal defense firm to represent you for any criminal charges you may be facing.

"What is a bench warrant?"

When a person fails to appear in court on a specific date after receiving a notice or order to appear, a bench warrant is usually issued. The person is subject to arrest once the warrant is issued.

If you choose to represent yourself, the court would expect you to file the correct legal paperwork and follow the complicated court procedures in your criminal case. The judge could impose harsh consequences, such as barring you from filing an important motion, if you violate the rules.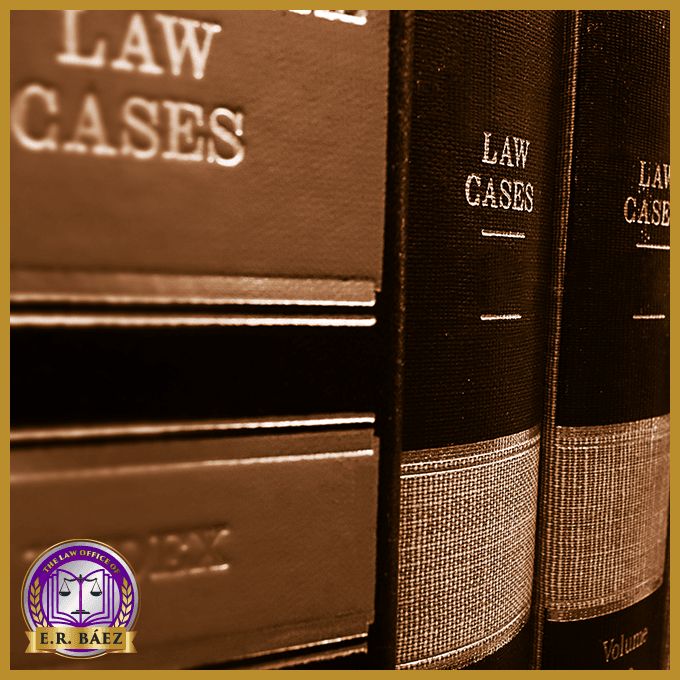 Texas Penalties for Engaging in Prostitution
Prostitution and solicitation are typically charged as misdemeanors in class A. If a defendant is convicted of an offense under this section, the offense is elevated to a Class A misdemeanor. If the defendant has three prior convictions, the prostitution offense may be considered a state jail felony. Although the 2001 statute was enacted, prior convictions can still be used to determine the severity and classification of the enhanced penalties.
The crime of soliciting a minor is punishable by a second-degree felony. Even if the defendant was unaware of the age, other related offenses include public lewdness and indecent exposure.
If you or a loved one are currently facing any solicitation charges or have been affected by a prostitution entrapment/prostitution enterprise operation, our criminal defense attorney can help.
How Young Can A Stripper Be Considered Illegal?
In 2021, the state of Texas saw a significant shift in sex crime rates. Recent legislation has not only increased the penalties for "Johns," but it has also harmed exotic dance clubs and other sexually-oriented businesses.
A violation of Texas Penal Code Section 43.251 can result in a third-degree felony. This carries a maximum sentence of 20 years in prison and a $10,000 fine. Although the bill is aimed at exotic dancers and strip clubs, it can also be applied to businesses that sell sexually explicit merchandise or videography. Sex shops, adult merchandise stores, webcam studios, modeling agencies, and other companies are no longer permitted to hire people aged 18 to 21 in any capacity. This includes those who are not involved in commercial sex activities such as pornography or dancing.
The ramifications of S. B. 315. are also causing a drop in business for sex shops and other sexually-oriented establishments. The law prohibits anyone under the age of 18 from entering any sexually-oriented establishment. Violations may result in a class A misdemeanor and a one-year jail sentence.
Bail Bonds
The The Law Office of Dr. E.R. Báez, P.C. provides Bail Bond Service to our clients. This is highly beneficial because bail bondsmen are unable to negotiate the bail amount at your hearing. To ensure that you receive a fair bail, our solicitation attorney can petition the court for lower bail. Discuss your legal benefits with our solicitation lawyer today.