Parole Lawyer In San Antonio, Texas
Representing the wrongfully accused throughout Texas
Parole Lawyer Serving San Antonio and Texas
Get Represented By An Experienced San Antonio Parole Attorney
From initial parole hearing with the Texas Pardons and Parole Board, to revocation hearings on parole issues, both substantive or technical, Dr. Báez is here to help. When Dr. Báez becomes your lawyer, this allows for a more personal attorney-client relation, as both now will also have the clergyman-penitent privilege as described by Texas laws.
When a person is on parole, their lives are so limited that committing an offense only seems moments away. Why is that? They call it recidivism. This is when a person continues to repeat an undesirable behavior after they have experienced negative consequences of that behavior. This is when Dr. Báez comes in for you. By employing his current client's rate of recidivism, which is zero, he can attribute the same to your case.​
Blue warrants on a parole case are the prime example. If you are facing a revocation because of a blue warrant, hire Dr. Báez today, so that your case can be heard and the warrant lifted, so that you can spend time with your loved ones, and not behind bars.
Our San Antonio Parole Attorney Has Extensive Experience In Handling Parole Cases
You need an experienced Texas parole lawyer who can help. At the Law Office of Dr. E.R. Báez, our parole lawyer can assist you if you are seeking parole or those facing parole revocation.
Parole attorney Dr. E.R. Báez focuses on providing parole release services that entail various aspects of the parole process that include:
Texas law will state when someone becomes eligible for parole review and what criteria they need in order to be released. However, the decision is discretionary. This is why there is such an importance of having an experienced parole attorney on your side as every detail for meeting the criteria counts.
Early parole release is never guaranteed. Many inmates mistakenly believe that parole is within their grasp. However, there are numerous scenarios in which this is simply not the case. Winning parole often necessitates not only an effective presentation to the parole panel members but also a detailed history of the person's life before and after the crime (s). Victim input can also be extremely important.
Understanding the programs and opportunities for self-improvement available to inmates is an important first step toward eventual parole release.
Thorough and realistic reintegration strategies are not only of interest to the parole board but are also required for inmates who hope to remain free after being granted parole.
Families play an important role in the parole process, providing much-needed emotional and financial support to loved ones who have become involved in the Texas criminal justice system. We provide information to families to empower them to better fulfill their support role while also addressing the issues that arise when a loved one is incarcerated.
Contact Our San Antonio Parole Lawyer For A Free Consultation
If you have a loved one who is incarcerated and is scheduled to appear before the San Antonio Parole Board, please call the parole attorney at The Law Office of Dr. E.R. Báez or fill out an online contact form for a free consultation. The parole process can be confusing and intimidating for both the offender and their support system, so we always make ourselves available to answer any questions you may have. Contact our law office today for free consultation.
Have Questions?
We Have Answers!
"How do I find a recently arrested person in San Antonio?"

Finding out where someone went after they were arrested can be difficult, and you may have to access websites online or make several phone calls. However, it can be a good start to visit the Magistrate's Office Search Website to find information or call the Magistrate's Office at 210-335-6111. If you have the inmate's SID or System Identification Number you may call Central Filing (Misdemeanor Records) at 210-335-2238 or contact Felony Records' District Clerk at 210-335-2591.

"Can I represent myself in a San Antonio criminal case trial?"

San Antonio law allows you to represent yourself before the court under certain criteria. However, we highly advise against it. Do not risk your future! You need a criminal defense attorney who can protect your legal rights and has the necessary experience in providing an exceptional defense strategy on your behalf. Call our criminal defense firm to represent you for any criminal charges you may be facing.

"What is a bench warrant?"

When a person fails to appear in court on a specific date after receiving a notice or order to appear, a bench warrant is usually issued. The person is subject to arrest once the warrant is issued.

If you choose to represent yourself, the court would expect you to file the correct legal paperwork and follow the complicated court procedures in your criminal case. The judge could impose harsh consequences, such as barring you from filing an important motion, if you violate the rules.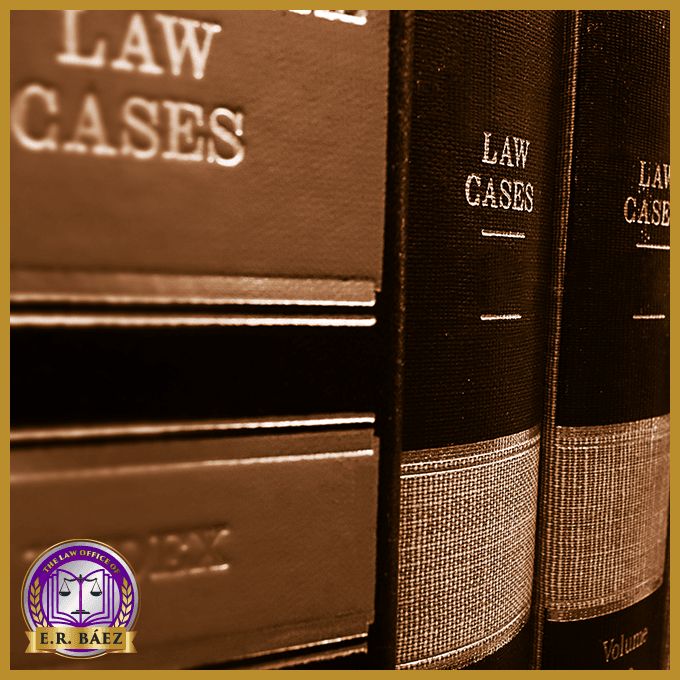 When Does an Incarcerated Person Become Eligible?
Before an inmate can be considered for parole, he or she must serve enough of the sentence to be eligible for consideration.
Many inmates are eligible for parole after serving about a quarter of their sentence, but no more than 15 years. Inmates convicted of certain violent or sexually motivated felonies, as well as other first-degree felonies, must serve at least half of their sentences, but no more than 30 years before they are eligible for parole. A person sentenced to life in prison must serve at least 40 years before being eligible for parole. Inmates are put on review 4-6 months before their parole eligibility date or next review date.
If you think that you or a loved one is eligible and are searching for "parole lawyers near me" in San Antonio, Texas, you can count on The Law Office of. Dr. E.R. Báez to receive professional legal help. Call our Texas parole lawyer for a free consultation today.
Eligible For Parole? Our Parole Attorney May Be Able To Help Get You Out Of Prison!
As one of the reliable parole lawyers in Texas, our San Antonio parole attorney, Dr. Báez, represents prisoners who are eligible for parole and will work tirelessly to get them the most favorable outcome. The process will typically start with a face-to-face meeting with a new client, no matter where they are in the state. Then a meeting is arranged to talk about the client's background, their activities while in prison, and their plans they have once released. After that, our parole attorney will look over the client's criminal and prison records.
When enough information is gathered, parole attorney Dr. E.R. Báez will devise a plan that is specifically tailored to that client. He will collect all necessary information to prepare a comprehensive presentation for the parole board. The goal is to provide relevant, compelling reasons for decision-makers to release the client. Therefore, you need to note that somewhere in the process, discussions like the following will be involved:
The client's eligibility for parole.
How the client has grown as a result of their mistakes.
How the client rehabilitated themselves while incarcerated.
The client's acceptance of responsibility for their actions.
The client's plans for what they will do after being released, including living arrangements and employment.
Plans for a support system by the client.
Dr. E.R. Báez is ready to listen to you and work tirelessly to get you or your loved one the freedom that's deserved!
More Things You Can Expect From Our Parole Attorney
As a parole attorney serving the San Antonio Community and Texas, we represent offenders before the San Antonio Parole Board. The Law Office of Dr. E.R. Báez has made numerous presentations to the San Antonio Parole Board with witnesses. As a parole attorney, Dr. E.R. Báez meets with the client several times, reviewing their criminal history and court documents. He will also learn more about them and their support system so that he can present the parole board with a presentation of the client, why they are an excellent candidate for parole, and why they will be successful if granted parole.