San Antonio Drug Crimes Attorney
Have You Or A Loved One Been Arrested For Drug Charges In San Antonio, Texas?
Texas drug laws are some of the most complicated in the United States. The state of Texas has very strict laws pertaining to controlled substances and narcotics. If you or a loved one is charged with a drug crime in Texas, you can typically expect to face:
Probation
Jail time
Large fines
Temporary suspension of your Texas driver's license
Mandatory drug addiction treatment
A drug charge in San Antonio, Texas can have serious life consequences. If you or a loved one has been charged with a drug charge, it is critical that you hire a San Antonio drug crime lawyer. You need a knowledgeable lawyer who understands how Texas prosecutes drug charges at the state and federal level. A drug crime attorney will help you understand the drug charges that have been brought against you and will navigate you through the legal system.
Our San Antonio drug crime attorney represents clients who have been charged with drug possession, drug trafficking, manufacturing of a controlled substance and distribution charges. will handle your drug charge from start to finish whether it be a misdemeanor or felony drug charge. Drug crime attorney Dr. E.R. Báez has the knowledge and experience to provide you with the best possible defense against your drug charges to potentially get your charges reduced or dismissed.
Call our San Antonio drug crime attorney today for a free consultation to discuss your drug crime charges.
Drug Crime Lawyer Defending All Of Texas
A drug charge can result in a person losing their job, being expelled from school, or becoming estranged from friends and family. Having a dedicated drug crime lawyer on your side can alleviate some of the negative consequences of a drug charge. At The Law Office of Dr. E.R. Báez, P.C., our San Antonio drug crime lawyer represents clients in the state of Texas who have been accused or arrested for state and federal drug crimes including:
Possession of Drugs
Possession of Any Drug Paraphernalia
Possession with the Intention of Selling
Prescription Drug Abuse
Driving While Impaired by Drugs
Drug-Selling Conspiracy
Drug Trafficking
Illegal Drug Sales in a School Zone
Illegal Substance Manufacturing
Running a Methamphetamine Laboratory
The criminal system is designed to limit an accused's legal options. You need an experienced drug defense lawyer like Dr. Báez on your side who will fully exercise all your legal options and work tirelessly to ensure your legal rights and freedom are protected.
Drug Crimes Lawyer Defending Against State & Federal Drug-Related Offenses
Drug crimes lawyer Dr. E.R. Báez is dedicated to defending the rights, liberties, and best interests of Texans accused of state or federal drug crimes. As a former Drill Sergeant of the United States Army, drug crimes lawyer Dr. E.R. Báez has the qualifications and extensive experience investigating drug cases. He will assess the evidence against you and file any necessary motions to suppress any evidence obtained through an unlawful search of your home or property. Furthermore, his extensive experience enables him to anticipate the prosecution's strategies and expose any mistakes or flaws in their arguments.
Dr. Báez has handled thousands of drug cases in his criminal defense legal career and is able to provide his clients with the best legal options available to them based on their circumstances. Do not risk your freedom if you have been charged with a drug offense. Whether you are facing state or federal drug charges, drug crime attorney Dr. E.R. Báez will work hard to negotiate a reduced sentence or aggressively defend your rights at trial.
Have Questions?
We Have Answers!
"How do I find a recently arrested person in San Antonio?"

Finding out where someone went after they were arrested can be difficult, and you may have to access websites online or make several phone calls. However, it can be a good start to visit the Magistrate's Office Search Website to find information or call the Magistrate's Office at 210-335-6111. If you have the inmate's SID or System Identification Number you may call Central Filing (Misdemeanor Records) at 210-335-2238 or contact Felony Records' District Clerk at 210-335-2591.

"Can I represent myself in a San Antonio criminal case trial?"

San Antonio law allows you to represent yourself before the court under certain criteria. However, we highly advise against it. Do not risk your future! You need a criminal defense attorney who can protect your legal rights and has the necessary experience in providing an exceptional defense strategy on your behalf. Call our criminal defense firm to represent you for any criminal charges you may be facing.

"What is a bench warrant?"

When a person fails to appear in court on a specific date after receiving a notice or order to appear, a bench warrant is usually issued. The person is subject to arrest once the warrant is issued.

If you choose to represent yourself, the court would expect you to file the correct legal paperwork and follow the complicated court procedures in your criminal case. The judge could impose harsh consequences, such as barring you from filing an important motion, if you violate the rules.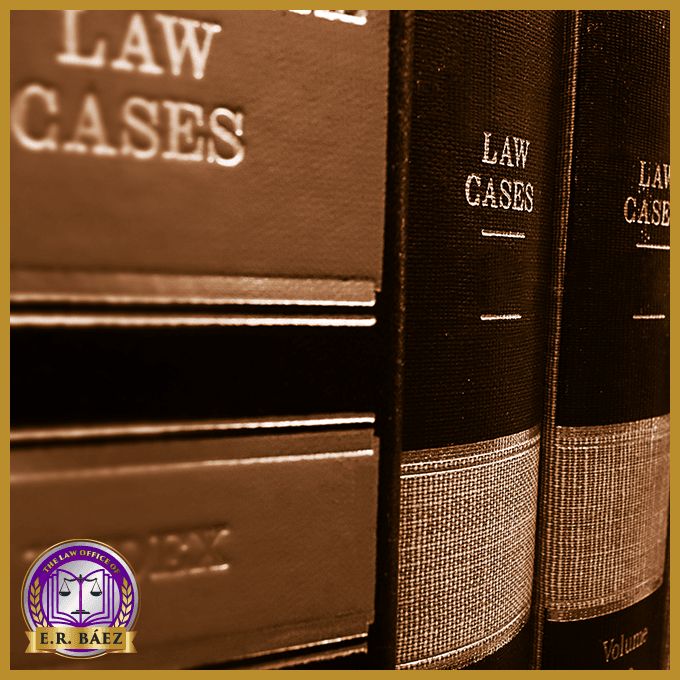 San Antonio Drug Crime Lawyer That Gets Results
Drug Possession Charges In San Antonio, Texas
States have been reforming their drug possession laws across the country in order to reduce potential penalties and provide alternative resources for those who may be struggling with addiction. Unfortunately, drug possession remains a serious offense in Texas, and even small amounts can result in serious consequences. A San Antonio drug possession lawyer can provide you with the legal defense you need if you have been charged with drug possession. Drug possession lawyers sometimes refer to the term possession of drugs as a "wobbler" because it can be classified as both a misdemeanor and a felony. The gravity of these charges is determined by a number of factors, some of which are documented by arresting officers and others that are determined after the arrest. The following are critical factors in determining a drug possession charge in Texas: The type of substance discovered The amount of the substance discovered The accused's criminal history (if any) Any aggravating circumstances at the time of the arrest If you or a loved one has been arrested for a drug possession, contact our San Antonio drug possession attorney today for a free consultation.
Drug Sale Charges In San Antonio, Texas
When someone is charged with selling a controlled dangerous substance, it is assumed that they are part of a larger drug economy and pose a significant risk to the community. The state of Texas takes these allegations seriously, and if a conviction is obtained, the accused may face serious criminal penalties. Without an experienced and knowledgeable drug lawyer who can provide a strong defense on your behalf, the odds are stacked against you.
Texas' drug-sale laws are complicated and designed to address a variety of different situations. The type of substance involved is one of the most important factors in determining the seriousness of a drug sale crime. The Texas Health and Safety Code divides drugs into "penalty groups" based on the danger they pose to the public and their addictive potential.
The following are the Texas controlled substance penalty groups:
Heroin, Cocaine, & Methamphetamine
LSD
PCP, Mescaline, & Ecstasy
Hydrocodone, Valium, Ritalin, & Xanax
Buprenorphine, Morphine, & Motofen
If you or a loved one has been arrest
If you or a loved one has been arrested for selling narcotics or drug dealing, contact our San Antonio drug crimes attorney today for a free consultation.
Drug Trafficking Charges In San Antonio, Texas
Texas is known for having the strictest drug trafficking and distribution laws. If you are charged with a drug tracking crime, the state can do everything in its power to convict you that results in steep fines and serious jail time. Unless you have a formidable drug trafficking lawyer on your side to defend your rights, you may face irreversible consequences that can jeopardize your future.
Drug trafficking is defined as knowingly trafficking a substance classified in Penalty Groups I through IV, which may result in mandatory minimum sentences. Smuggling and importing controlled substances across borders, such as the Texas-Mexico border or any shared state border, could also fall under this category. This offense typically involves a large number of drugs and multiple drug offenses.
Penalties vary according to the number of drugs and classification. If you or a loved one is facing these severe penalties, you need the experienced assistance of a San Antonio drug trafficking lawyer.
If you or a loved one has been arrested for a drug trafficking, contact our San Antonio drug trafficking attorney today for a free consultation.
Marijuana Charges In San Antonio, Texas
Marijuana charges are among the most common drug offenses in Texas. Marijuana offenses are distinct from other drug charges under state law. The Texas Statutes prohibit three types of marijuana-related offenses: delivery of marijuana, delivery of marijuana to a child, and possession.
Marijuana remains illegal under federal law throughout the United States. Marijuana delivery can result in state or federal charges. Federal agents typically target drug traffickers who deal in pounds or even tons of marijuana. Typically, federal sentencing results in a longer sentence.
This offense is charged differently depending on the amount of marijuana delivered and whether the defendant was received compensation:
Delivery of one-fourth ounce or less for no compensation is a Class B misdemeanor.
Delivery of one-fourth ounce or less for compensation is a Class A misdemeanor.
Delivery of one-fourth ounce to five pounds is a state jail felony.
Delivery of 5 to 50 pounds is a second-degree felony.
Delivery of 50 to 2,000 pounds is a first-degree felony.
Delivery of more than 2,000 pounds is a life felony.
If you or a loved one has been arrested for a marijuana charge, contact our San Antonio drug crime attorney today for a free consultation.