How To Prepare When Choosing A San Antonio Criminal Lawyer
How To Prepare When Choosing A San Antonio Criminal Lawyer
Tuesday, November 8th, 6:00 PM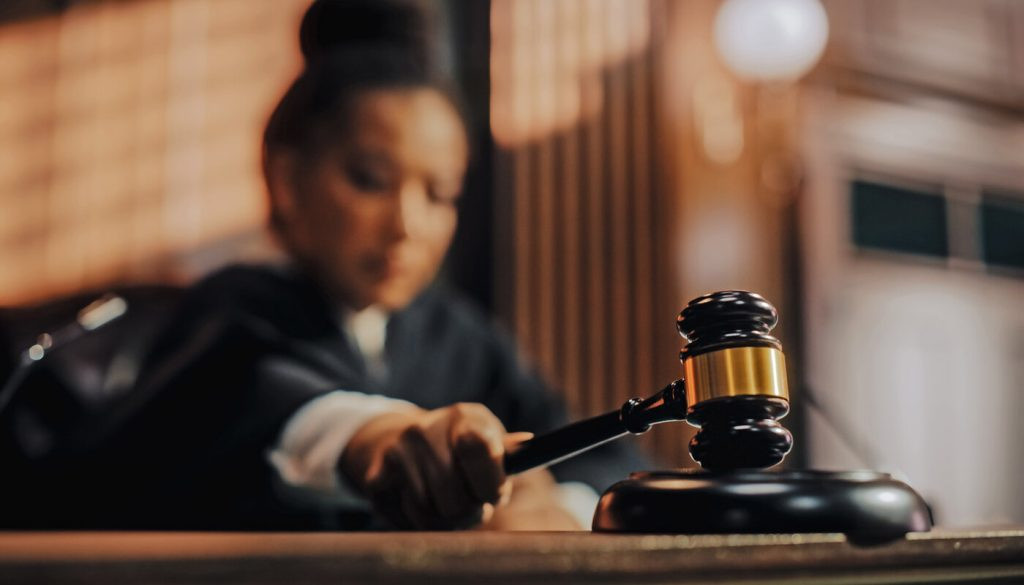 Consider These Tips When Hiring A Criminal Lawyer In San Antonio
San Antonio, United States - November 8, 2022 / The Law Office of Dr. E.R. Báez, P.C. /
Dr. E.R. Báez is the sole San Antonio criminal lawyer at The Law Office of Dr. E.R. Báez, P.C.. His unique combination of experience and knowledge of Texas criminal law has helped make him a very effective and sought-after criminal defense attorney throughout San Antonio and Texas.
(San Antonio, TX, November 2022) The Law Office of Dr. E.R. Báez, P.C. recently outlined that facing criminal charges can be overwhelming, and finding the right San Antonio criminal lawyer to represent you can be a daunting task. With so many options, how do you choose?
When narrowing down your list of potential criminal defense lawyers, pay close attention to four key factors: experience, reputation, success rate, and affordability.

You want to make sure you choose a San Antonio criminal lawyer familiar with criminal cases like yours. You can find out by asking about the criminal defense lawyer's success rate in similar cases and if they've handled any in the court where your case will be tried.
When choosing a criminal defense attorney, always prioritize one with a good reputation. You can ask around for recommendations from family or friends or check online reviews from previous clients.
We cannot stress enough how researching the success rate of any criminal defense attorneys you are thinking about hiring is very crucial. The higher the success rate, the more likely it is that the San Antonio criminal lawyer will get a positive result in your case.
Hiring a criminal defense attorney can sometimes be expensive, so make sure you ask about their fee structure or whether they offer payment plans. This way, you can ensure that you can afford the fees of the San Antonio criminal lawyer you hire.
So, what to expect from your San Antonio criminal lawyer?
If you are facing criminal charges, it is essential that you hire an experienced and qualified San Antonio criminal lawyer. A good criminal defense lawyer will have extensive experience handling cases similar to yours and will be intimately familiar with the local court system. They will also be able to provide you with crucial advice on how to defend yourself against the charges.
Finally, how do you prepare before meeting with your chosen San Antonio criminal lawyer?
If you are meeting with a criminal defense attorney for the first time, there are some important things to keep in mind to make sure the meeting is productive. Here are some tips:
Make sure you have all the documents related to your case, including police reports and other documentation.
Before meeting with your criminal defense lawyer, outline the important facts of your case. They will need this information to develop a strong argument on your behalf.
Don't hesitate to ask questions. Your San Antonio criminal lawyer is more than happy to provide the answers and guidance you need about your case or the legal process as a whole — that's what they do!
Honesty is a key policy when working with a criminal defense attorney. By being truthful about all aspects of your case, you give your criminal defense attorney the opportunity to build a solid defense for your case.

Facing criminal charges is a frightening experience, and it is crucial that you have an advocate in your corner who will fight for you. San Antonio criminal lawyer E.R. Báez knows Texas criminal law inside out and will aggressively fight for his client's rights in court. He will work hard to get you a favorable outcome given the circumstances of your case.
Have Questions?
We Have Answers!
"How do I find a recently arrested person in San Antonio?"

Finding out where someone went after they were arrested can be difficult, and you may have to access websites online or make several phone calls. However, it can be a good start to visit the Magistrate's Office Search Website to find information or call the Magistrate's Office at 210-335-6111. If you have the inmate's SID or System Identification Number you may call Central Filing (Misdemeanor Records) at 210-335-2238 or contact Felony Records' District Clerk at 210-335-2591.

"Can I represent myself in a San Antonio criminal case trial?"

San Antonio law allows you to represent yourself before the court under certain criteria. However, we highly advise against it. Do not risk your future! You need a criminal defense attorney who can protect your legal rights and has the necessary experience in providing an exceptional defense strategy on your behalf. Call our criminal defense firm to represent you for any criminal charges you may be facing.

"What is a bench warrant?"

When a person fails to appear in court on a specific date after receiving a notice or order to appear, a bench warrant is usually issued. The person is subject to arrest once the warrant is issued.

If you choose to represent yourself, the court would expect you to file the correct legal paperwork and follow the complicated court procedures in your criminal case. The judge could impose harsh consequences, such as barring you from filing an important motion, if you violate the rules.