Texas Healthcare Fraud Lawyer
The Law Office of Dr. E.R. Báez, P.C., led by the well-respected healthcare fraud lawyer Dr. E.R. Báez provides excellent legal defense representation in San Antonio and Texas.
The healthcare fraud lawyer at our law office stays up-to-date on the latest developments in criminal defense, is a trusted advisor and advocate, and is highly regarded for his competence and ethical approach to his legal representation. Those facing legal issues in the area of healthcare fraud can feel confident in turning to The Law Office of Dr. E.R. Báez, P.C. for experienced and skilled legal defense representation.
Success Shouldn't Mean Punishment — Hire Our Texas Medical Fraud Lawyer
Success should be celebrated and rewarded, not punished. Unfortunately, in some cases, the very success that one has achieved can lead to false accusations of healthcare fraud. This can be a terrifying and overwhelming experience for anyone, but it is important to remember that help is available.
Choosing the right medical fraud lawyer is vital. The medical fraud defense attorney at The Law Office of Dr. E.R. Báez, P.C. has extensive experience and a successful track record to prove it. Our healthcare lawyer has a deep understanding of the medical industry, laws, and regulations surrounding medical fraud and is dedicated to helping clients achieve successful outcomes.
By working with a health care fraud defense lawyer at The Law Office of Dr. E.R. Báez, P.C., you can find relief from the stress and anxiety of a medical fraud investigation and focus on your business operations.
What Is Health Care Fraud?
Healthcare fraud typically involves the deliberate and deceptive use of false or fraudulent representations to gain access to something of value, usually money. The big question in these cases is whether the person accused of fraud meant to do it or not.
To be found guilty, the prosecution has to prove that the person knew what they were doing was wrong and did it on purpose to get the object of value for themselves. This often involves looking at things such as their actions, what they said, and other evidence to see if they meant to exploit the healthcare system. The decision in the case depends on whether the prosecution can show that the person or entity had the intention to commit fraud beyond a reasonable doubt.

The Importance Of Hiring A Medical Fraud Defense Attorney
A Texas healthcare fraud defense attorney is needed by individuals and organizations who have been accused of fraudulent activities in the healthcare industry. This can include billing fraud, false claims, kickbacks, and other forms of healthcare fraud.
The right time to seek the help of a healthcare fraud lawyer is as soon as you become aware of an investigation or a potential accusation of fraud. It is important to take action promptly in order to minimize the potential consequences and protect your rights. An experienced medical fraud defense attorney can help you understand the charges against you, guide you through the legal process, and develop a strong defense strategy.

Call Our Health Care Fraud Defense Lawyer!
Healthcare fraud cases can result in severe consequences such as large fines, jail time, and a tarnished reputation. An experienced medical fraud lawyer can help reduce these consequences and protect your rights throughout the legal process.
At The Law Office of Dr. E.R. Báez, P.C., our Texas medical fraud defense attorney has extensive experience defending clients in healthcare fraud cases. We understand the complex legal and regulatory issues involved and are dedicated to providing our clients with the aggressive and effective representation they need.
Schedule a free consultation with The Law Office of Dr. E.R. Báez, P.C. today!
Have Questions?
We Have Answers!
"How do I find a recently arrested person in San Antonio?"

Finding out where someone went after they were arrested can be difficult, and you may have to access websites online or make several phone calls. However, it can be a good start to visit the Magistrate's Office Search Website to find information or call the Magistrate's Office at 210-335-6111. If you have the inmate's SID or System Identification Number you may call Central Filing (Misdemeanor Records) at 210-335-2238 or contact Felony Records' District Clerk at 210-335-2591.

"Can I represent myself in a San Antonio criminal case trial?"

San Antonio law allows you to represent yourself before the court under certain criteria. However, we highly advise against it. Do not risk your future! You need a criminal defense attorney who can protect your legal rights and has the necessary experience in providing an exceptional defense strategy on your behalf. Call our criminal defense firm to represent you for any criminal charges you may be facing.

"What is a bench warrant?"

When a person fails to appear in court on a specific date after receiving a notice or order to appear, a bench warrant is usually issued. The person is subject to arrest once the warrant is issued.

If you choose to represent yourself, the court would expect you to file the correct legal paperwork and follow the complicated court procedures in your criminal case. The judge could impose harsh consequences, such as barring you from filing an important motion, if you violate the rules.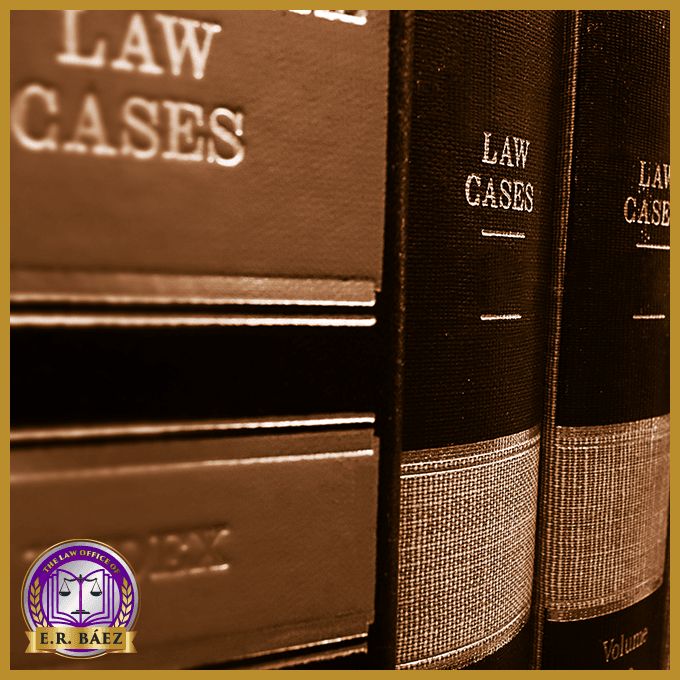 The Law Office Of Dr. E.R. Báez: Defend Against Healthcare Fraud Charges
Texas healthcare fraud charges are serious and can have severe consequences, but with the right legal representation, you can protect your rights and achieve a favorable outcome. With the burden of proof falling on the prosecution, it is essential to have an experienced healthcare fraud defense lawyer to protect your rights and help you navigate the complex legal process.
The Law Office of Dr. E.R. Báez, P.C. is dedicated to providing aggressive and effective defense strategies to help defendants facing healthcare fraud charges.
Intent to Fraud
We will challenge the prosecution's fraud allegations with a thorough review of evidence to prove you do not intend to deceive the healthcare system.
False or Misleading Statement
We will defend you against false statement charges by presenting solid evidence of innocence and undermining the prosecution's case.
Materiality
We will challenge the healthcare fraud case by disputing the materiality of the false statement, arguing it was unlikely to affect the benefit decision.
Knowledge of Falsity
We will gather evidence to support your claim of innocence, proving that you were unaware of the statement's falsity or made it without disregarding the truth recklessly.
Connection to Healthcare Benefits Program
We will work to show that there was no connection between the statement and the healthcare benefit program and that the prosecution's case is not supported by the evidence.