San Antonio Federal Crimes Lawyer
Defending Against Federal Crime Charges in Texas
Federal crimes subject the accused to far harsher penalties than misdemeanors and state crimes. These federal offenses can result in lengthy probation, imprisonment, and excessive fines.
The Law Office of Dr. E.R. Báez, P.C. has the knowledge and experience to help you. Our federal defense attorney, Dr. E.R. Báez, has more than sufficient experience in the federal legal arena. Dr. E.R. Báez is uniquely qualified to serve his clients as a federal criminal defense lawyer. His unique background and experience provide him with uncommon insight among federal criminal defense attorneys and allow him to achieve the best possible results for his clients.
---
Have you been accused of a federal crime? Call The Law Offices of Dr. E.R. Baez, P.C. today at (210) 361-1112 or contact us online to schedule a free consultation with our federal crimes attorney in San Antonio.
---
What is a Federal Offense?
Federal offenses are defined as crimes that violate federal statutes or meet federal jurisdictional requirements. If the crime falls under the authority of the Constitution, affects interstate commerce, or occurs on federally owned or controlled land, a federal court must have jurisdiction over the case.
Federal Crime Cases We Handle
Federal Drug Crimes: Federal drug crimes differ from state

drug crimes

because they involve more significant quantities of drugs and can result in interstate violations or federal offenses. Common examples include drug trafficking, manufacturing, possession, and other federal drug crimes. The federal criminal lawyer at

The Law Office of Dr. E.R. Báez, P.C.

will examine the evidence and question law enforcement's investigative methods to have the case against you dismissed or reduced.
Federal Sex Crimes: Rape and child pornography are two common federal

sex

offenses, serious offenses that can be difficult to defend against. Before you are charged with a federal offense such as a sex crime, seek counsel from our federal criminal lawyer at The Law Office of Dr. E.R. Báez, P.C. Federal defense attorney, Dr. E.R. Báez, will represent you effectively and challenge the evidence against you.
Federal Charges For Illegal Transportation Or Smuggling Of Illegals: It is necessary to hire a criminal defense attorney who has knowledge and expertise in the laws that govern federal offenses of illegal transportation or smuggling of illegals. Our law office's federal defense attorney has the knowledge and experience to represent defendants accused of illegal transportation or smuggling of illegals.
White-collar & Corporate Federal Offenses: Fraud, conspiracy, and embezzlement are examples of

white-collar

offenses, as are identity theft and extortion. If you or a loved one is accused of federal fraud charges, the San Antonio white-collar crime lawyer at The Law Office of Dr. E.R. Báez, P.C. can help you. Our white-collar crime lawyer has extensive experience in a variety of federal offenses and can tailor-fit his defense services to your unique

white-collar crime

case while also protecting your legal rights and reputation.
Understanding Federal Offenses
Local law enforcement brings the majority of criminal charges, which are heard in state courts. However, in certain circumstances, the federal government may be able to assist in the pursuit of criminal charges against someone. Charges against federal offenses are brought in federal courts. These federal offenses frequently carry harsher penalties that can have a long-term impact on a person's life.
Different laws and procedures govern these situations. Not all lawyers are authorized to represent clients in federal court. You must work with an experienced federal criminal lawyer who is familiar with federal court challenges.
Federal law enforcement agencies receive more funding than local or state law enforcement agencies. At every stage of an investigation or prosecution, federal agents and prosecutors have vast resources at their disposal. Many of these cases begin years before an arrest is made for a federal offense. Federal agents frequently inform white-collar criminals about ongoing investigations.
When you learn about the investigation, you should contact the federal criminal defense attorney at The Law Office of Dr. E.R. Báez, P.C right away. Our federal criminal defense attorney has extensive experience representing clients with serious federal prosecutions in and out of the state of Texas. Our federal criminal defense lawyer will represent you at every stage of a federal criminal case, from the beginning of an investigation to the filing of criminal charges and the jury trial.
---
Contact our federal crimes attorney in San Antonio today at The Law Offices of Dr. E.R. Baez, P.C.!
---
Have Questions?
We Have Answers!
"How do I find a recently arrested person in San Antonio?"

Finding out where someone went after they were arrested can be difficult, and you may have to access websites online or make several phone calls. However, it can be a good start to visit the Magistrate's Office Search Website to find information or call the Magistrate's Office at 210-335-6111. If you have the inmate's SID or System Identification Number you may call Central Filing (Misdemeanor Records) at 210-335-2238 or contact Felony Records' District Clerk at 210-335-2591.

"Can I represent myself in a San Antonio criminal case trial?"

San Antonio law allows you to represent yourself before the court under certain criteria. However, we highly advise against it. Do not risk your future! You need a criminal defense attorney who can protect your legal rights and has the necessary experience in providing an exceptional defense strategy on your behalf. Call our criminal defense firm to represent you for any criminal charges you may be facing.

"What is a bench warrant?"

When a person fails to appear in court on a specific date after receiving a notice or order to appear, a bench warrant is usually issued. The person is subject to arrest once the warrant is issued.

If you choose to represent yourself, the court would expect you to file the correct legal paperwork and follow the complicated court procedures in your criminal case. The judge could impose harsh consequences, such as barring you from filing an important motion, if you violate the rules.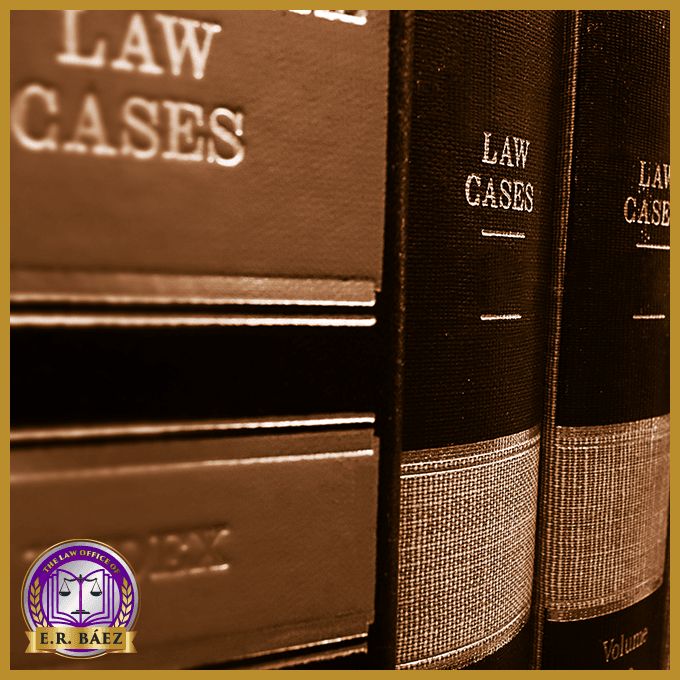 What is the Difference Between State & Federal Offenses?
While there are some similarities between federal and state court prosecutions, there are also significant differences. A San Antonio federal defense lawyer should be well-versed in the Federal Rules of Criminal Procedure and the Federal Rules of Evidence. They should also be very knowledgeable about the Federal Guidelines.
Specific mandatory minimum penalties and federal sentencing guidelines apply in federal cases. In most cases, federal charges carry harsher penalties than state charges, particularly when it comes to drug trafficking or child pornography.
Federal law enforcement agencies such as the Federal Bureau of Investigations, the Drug Enforcement Administration (DEA), the Internal Revenue Service (IRS), the Postal Service, and Customs and Border Protection typically conduct federal criminal investigations.
Investigations into state law violations, on the other hand, are typically conducted by law enforcement officers at the local, county, or state levels, such as the sheriff's department or a local police station.
There are numerous offenses that could be classified as federal crimes. There are also federal offenses such as:
Drug Crimes & Trafficking
Bank Fraud
Wire Fraud
Securities Fraud
Investment Fraud
Medicare and Medicaid Fraud
Mortgage Fraud
Money Laundering
Identity Theft
Racketeering
Computer Crimes
Illegal Entry
Arson
RICO
Armed Bank Robbery
Public integrity violations
Federal Weapons Charges
Terrorist Activities
A person can also be convicted of conspiracy to commit a federal offense if prosecutors can show that they assisted in the commission of a crime in violation of the United States Code, such as fraud or drug trafficking.
Contact Our Federal Crimes Attorney in San Antonio Today
If you are facing charges for a federal crime in Texas, The Law Offices of Dr. E.R. Baez, P.C. is here to help. Whether you're facing charges associated with fraud, drug offenses, white-collar crimes, or any other federal offense, Dr. E.R. Báez has the legal experience to protect your legal rights and develop a defense strategy on your behalf. He understands the gravity of federal charges and the impact they can have on your life, and that's why he is dedicated to providing personalized and aggressive representation to ensure the best possible outcome for your case. Don't face these federal charges alone. Contact The Law Offices of Dr. E.R. Baez, P.C. today to schedule a consultation with our San Antonio federal crimes attorney. Let Dr. E.R. Báez put his experience and knowledge to work for you, fighting to protect your future and freedom.
---
Contact The Law Offices of Dr. E.R. Baez, P.C. today to get started with a San Antonio federal crimes lawyer.
---