Murder Charge Attorney In San Antonio, Texas
Defending You Against Homicide & Manslaughter Charges in Texas
Murder charges are particularly heinous in Texas and carry serious consequences, including the possibility of the death penalty if convicted. You must seek skilled legal representation from a San Antonio murder charge attorney as soon as possible. The Law Office of Dr. E.R. Báez, P.C.. has extensive experience and is uniquely qualified as a homicide lawyer in Texas.
Dr. E.R. Báez has handled many criminal defense cases of all types as a homicide lawyer at his law office. If you are in need of one of the reliable murder defense lawyers in San Antonio, TX contact our law office today for a free consultation.
Homicide In Texas
In the legal world, "homicide" refers to the taking of another person's life. There are two kinds of homicide: justifiable and unjustifiable, with the latter being referred to as "murder" or "manslaughter"
Texas is very tough on crime by aggressively prosecuting people accused of violent crimes such as homicide. Homicide is frequently regarded as one of the most atrocious crimes, and it can result in the most severe consequences.
Being charged with murder or homicide will result in the most severe penalties under Texas or federal law. Who you choose as your murder charge attorney in San Antonio, Texas is critical and should be made as soon as possible so that your defense efforts may begin immediately.
San Antonio Homicide Lawyer
Murder charge attorney Dr. E.R. Báez has been delivering successful results to his clients in the San Antonio community and in Texas since 2005. Dr. Báez is known as a formidable murder charge attorney with unique qualifications and represents people accused of serious and heinous crimes, such as murder and homicide.
Our murder attorney, Dr. Báez, is also aware that you are in a delicate situation, and he will handle your case with utmost care as well as work one-on-one with you to achieve the most favorable outcome for your case. Dr. Báez works tirelessly to ensure that your legal rights are protected.
If you have been charged with or are being investigated for the death of someone, contact our murder attorney for a free consultation to discuss your case.
Never Speak To Law Enforcement About Your Charge
Being charged with homicide is one of the most serious crimes a person can face. Each case involving murder and homicide accusations is different.
The bottom line is that you should not speak to law enforcement or anyone else until you have met with a murder charge attorney. You have the right to remain silent, and given the seriousness of the consequences of a homicide charge, you should always exercise that right. Schedule a free consultation with. Dr. E.R. Báez to discuss your case!
Murder or Manslaughter ​
The punishment for murder varies widely. It can range from, considering the circumstances, quite minimal punishment all the way to execution. Throughout the United States, it is commonly known that Texas puts more people to death than any other state combined. So, if you have been charged with a classification of murder, it is something that you need the most reliable legal representation you can afford. After all, when you're facing the death penalty, failure is not an option.
Have Questions?
We Have Answers!
"How do I find a recently arrested person in San Antonio?"

Finding out where someone went after they were arrested can be difficult, and you may have to access websites online or make several phone calls. However, it can be a good start to visit the Magistrate's Office Search Website to find information or call the Magistrate's Office at 210-335-6111. If you have the inmate's SID or System Identification Number you may call Central Filing (Misdemeanor Records) at 210-335-2238 or contact Felony Records' District Clerk at 210-335-2591.

"Can I represent myself in a San Antonio criminal case trial?"

San Antonio law allows you to represent yourself before the court under certain criteria. However, we highly advise against it. Do not risk your future! You need a criminal defense attorney who can protect your legal rights and has the necessary experience in providing an exceptional defense strategy on your behalf. Call our criminal defense firm to represent you for any criminal charges you may be facing.

"What is a bench warrant?"

When a person fails to appear in court on a specific date after receiving a notice or order to appear, a bench warrant is usually issued. The person is subject to arrest once the warrant is issued.

If you choose to represent yourself, the court would expect you to file the correct legal paperwork and follow the complicated court procedures in your criminal case. The judge could impose harsh consequences, such as barring you from filing an important motion, if you violate the rules.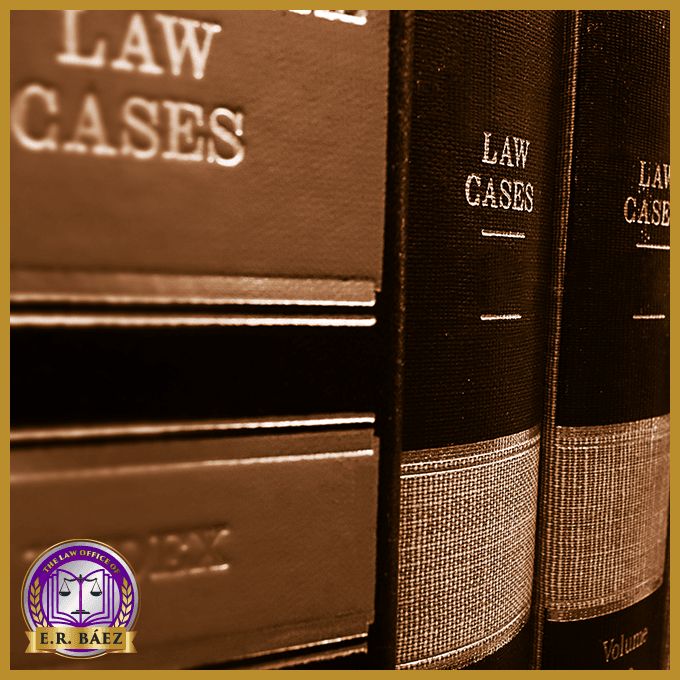 Homicide Lawyer Who Handles Different Types Of Murder Charges
Because murder charges can be extremely complex, and cases can be extremely detailed and complicated, it is not recommended that you attempt to defend yourself in court without any assistance from a murder charge attorney. In Texas, there are several types of murder that a murder attorney can handle. Dr. Báez covers all homicide cases with exceptional ability.
Most people are aware that there are various types of murder, but they do not understand the distinctions between them. Knowing the difference could be crucial to your case, as well as helping you better prepare your defense to protect you from the harshness of Texas's criminal justice system.
Murder is a first-degree felony punishable by a prison sentence of five to 99 years or life in prison. A person is guilty of murder if he or she:
Knowingly caused an individual's death
Intentionally caused serious harm or bodily injury to another person (assault), and caused their injuries to kill them
Killed someone while attempting to commit or flee from another crime.
Considering the severity of the penalties involved, if you are charged with murder, it is critical to consult a murder lawyer right away.
Being convicted of capital murder in the state of Texas can result in the death penalty. Under Texas law, there are several circumstances in which a crime may be considered capital murder. If a person is hired to commit murder or knowingly murders an officer of the law, or a firefighter, it could be considered capital murder in the state of Texas. Here are a few examples:
Knowingly killing a police officer or firefighter while on duty,
Causing someone's death while committing another felony crime (i.e. burglary, kidnapping, arson, robbery, or rape)
Hired assassination
Murdering multiple people in the same crime or separate incidents but as part of the same crime plan
Under Texas law, homicide can also be considered capital murder if someone murders more than one person during the same criminal transaction or under the same scheme or course of conduct. It is also a capital murder charge if a person murders someone under the age of six.
Manslaughter is defined as causing the death of another person recklessly. In other states, this is known as involuntary manslaughter. Examples are:
Causing the death of another person through willful and reckless behavior or actions
Taking an "unjustifiable risk" that results in the death of another person.
Manslaughter is a felony of the second degree in Texas. It is punishable by imprisonment for no more than 20 years or no less than 2 years, a fine of no more than $10,000, or both. When a death occurs as a result of a vehicle crash and it is alleged that the driver was intoxicated at the time of the crash, the charges are typically filed under Texas Penal Code § 49.08 for Intoxication Manslaughter.
Criminally negligent homicide is a state jail felony punishable by a sentence of 180 days to two years in prison. A person commits criminally negligent homicide if he or she causes the death of another person through criminal negligence such as:
When someone exhibits gross negligence that should have been recognized and results in the death of another.
When the defendant should have recognized the risk in the actions they were taking but failed to do.
San Antonio
Murder
Charge Attorney
If you've been indicted or are under criminal investigation in San Antonio or anywhere else in the state of Texas.