Learn About Field Sobriety Tests From A San Antonio Dwi Lawyer
Learn About Field Sobriety Tests From A San Antonio DWI Lawyer
Monday, February 6th, 9:05 AM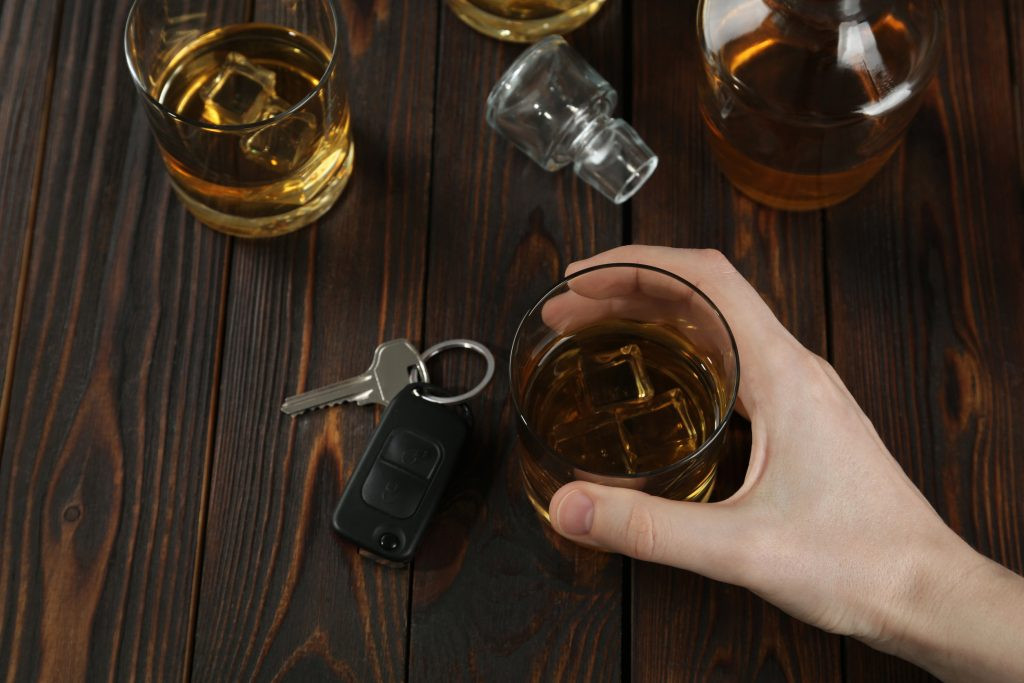 Experienced DWI Lawyer Outlines Details About The Field Sobriety Test In San Antonio, TX
San Antonio, United States - February 6, 2023 / The Law Office of Dr. E.R. Báez, P.C.
The experienced San Antonio DWI lawyer at The Law Office of Dr. E.R. Báez, P.C. offers clients a better chance of avoiding costly penalties, while working towards protecting their legal rights when charged with a DWI in San Antonio, TX.
(San Antonio, TX, February 2023) In an article, the San Antonio DWI attorney at the Law Office of Dr. E.R. Báez, P.C explained that driving while intoxicated (DWI) is a serious offense and carries heavy penalties in Texas. It can result in jail time, costly fines, suspension or revocation of your driver's license, and an increase in insurance premiums.
Being pulled over by a law enforcement officer in Texas can be intimidating, and you may feel like you have to do exactly what they say. But it's important to remember that you are not legally required to take field sobriety tests - even though most people do agree to them. Refusing may be one of the best options for you, despite your fears of this type of interaction that may come from watching movies or shows.
Field sobriety tests are standard roadside procedures used by law enforcement officers when determining if a driver is impaired. The three components of this test include horizontal gaze nystagmus (HGN), walk-and-turn (WAT), and one-leg stand (OLS). A driver's performance during these tests will be used as evidence during a trial.
While chemical tests provide an accurate and objective way of determining whether a person has been consuming alcohol or using controlled substances, field sobriety tests are not as reliable. The outcome is often based on the officer's opinion, leaving them open to potential issues and discrepancies.
In Texas, you do not have to take a field sobriety test, as law enforcement officers cannot search for evidence without your consent. Refusing the test may result in an arrest. Still, it is important to remember that prosecutors must use evidence to prove guilt in DWI cases, and refusing a field sobriety test can limit their potential evidence.
The consequences of being convicted of DWI can be severe and long-lasting, which is why it's important to consult a knowledgeable DWI attorney if you find yourself facing DWI charges. The experienced criminal defense lawyer at The Law Office of Dr. E.R. Báez, P.C. can help by providing advice on an effective course of action for your particular DWI case so that you get the chance to avoid or reduce the impact of a DWI conviction.
If you find yourself or a loved one charged with a DWI in San Antonio, TX, contact the criminal defense attorney at The Law Office of Dr. E.R. Báez, P.C. to learn more about how they can help.

Have Questions?
We Have Answers!
"How do I find a recently arrested person in San Antonio?"

Finding out where someone went after they were arrested can be difficult, and you may have to access websites online or make several phone calls. However, it can be a good start to visit the Magistrate's Office Search Website to find information or call the Magistrate's Office at 210-335-6111. If you have the inmate's SID or System Identification Number you may call Central Filing (Misdemeanor Records) at 210-335-2238 or contact Felony Records' District Clerk at 210-335-2591.

"Can I represent myself in a San Antonio criminal case trial?"

San Antonio law allows you to represent yourself before the court under certain criteria. However, we highly advise against it. Do not risk your future! You need a criminal defense attorney who can protect your legal rights and has the necessary experience in providing an exceptional defense strategy on your behalf. Call our criminal defense firm to represent you for any criminal charges you may be facing.

"What is a bench warrant?"

When a person fails to appear in court on a specific date after receiving a notice or order to appear, a bench warrant is usually issued. The person is subject to arrest once the warrant is issued.

If you choose to represent yourself, the court would expect you to file the correct legal paperwork and follow the complicated court procedures in your criminal case. The judge could impose harsh consequences, such as barring you from filing an important motion, if you violate the rules.